Global routing observability
in seconds
Aggregate routing data from 100s of sources in a single spot and troubleshoot incidents much faster.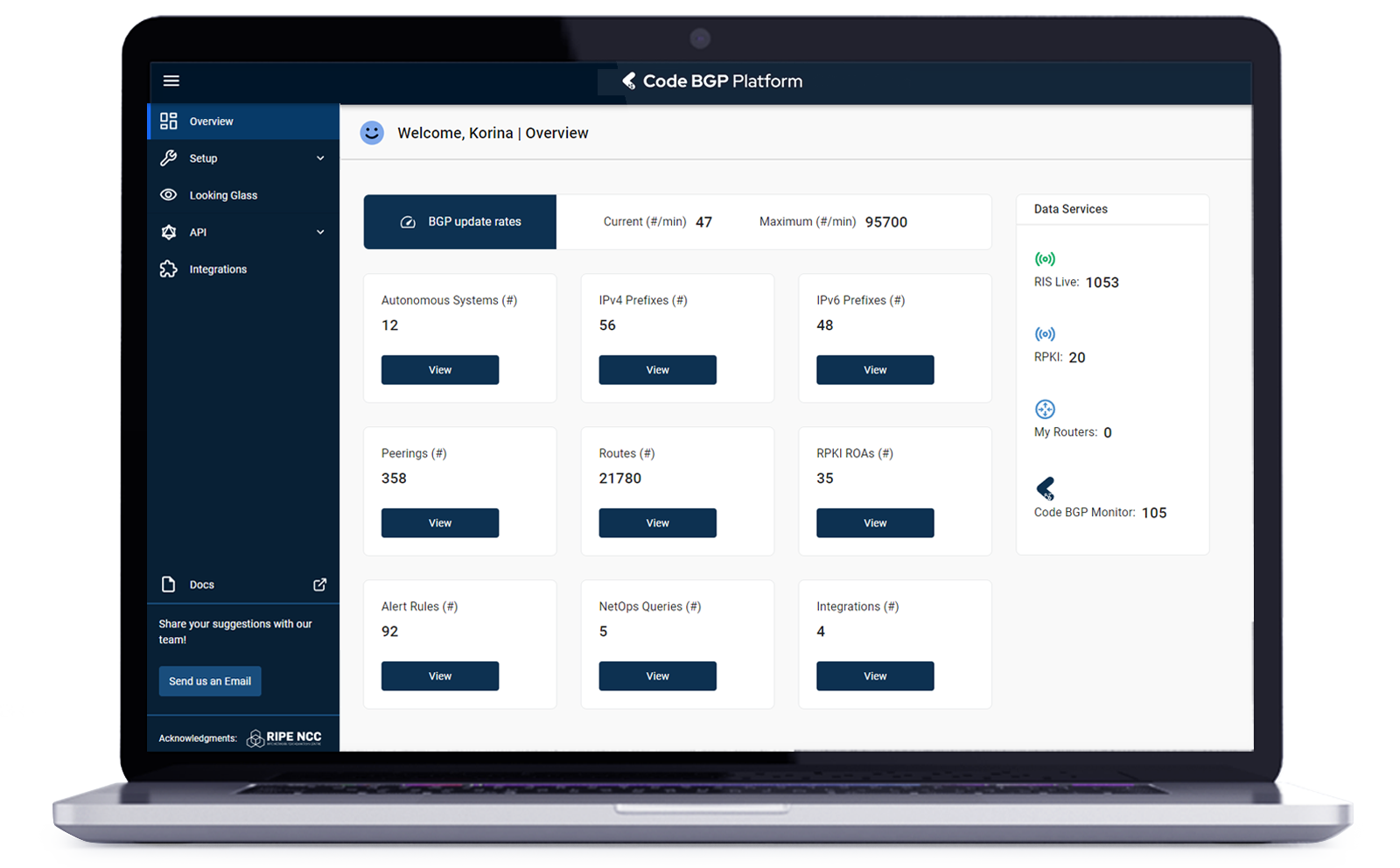 Monitor · Detect · Protect
Introducing Code BGP Platform
SaaS
Use our platform in seconds, without any overheads.
Aggregation
Aggregate data from 100s of BGP routers and RPKI in a single spot.
Real-time telemetry
Use real-time telemetry and stream analytics.
GraphQL
Get a query language for your API.
Code BGP delivers
business value
Code BGP Platform eliminates several hours of repetitive manual work that is needed to track the state of your Internet addresses and routes from many sources.